Become a Member
APIW members have access to the membership database and the job bank, receive discounted pricing to APIW events and receive the newsletters. 
APIW 2020 & 2021 Winner of the Diversity & Inclusion Award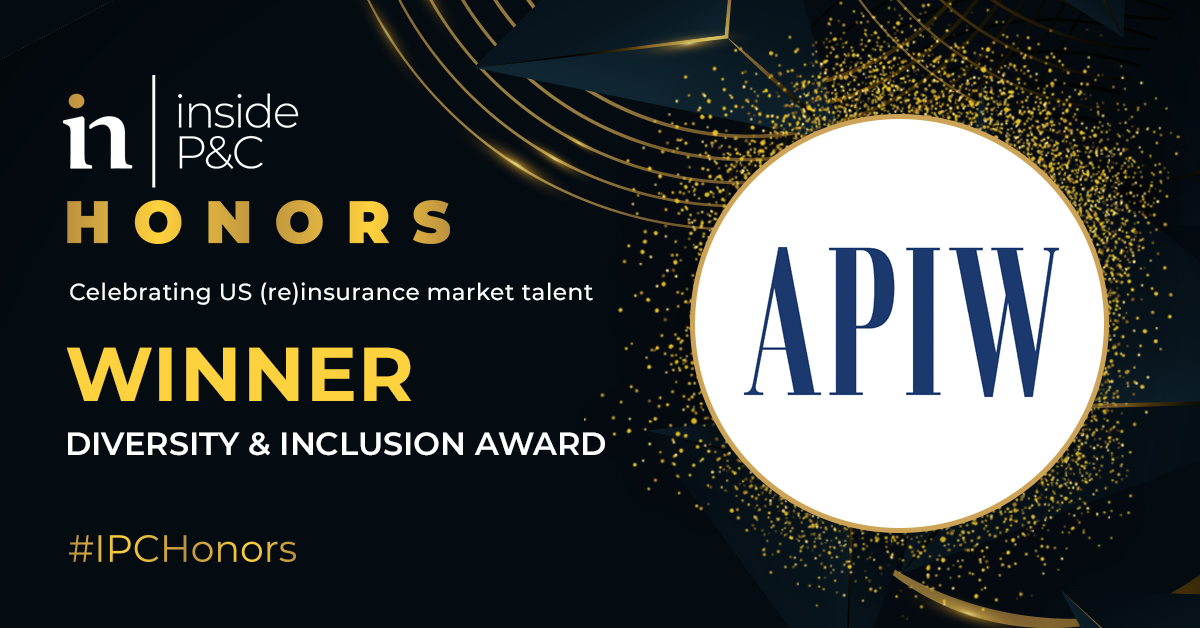 APIW Honors Its 2021 Insurance Woman of the Year and its Extraordinary Women in an Extraordinary Year
Left to right: Kathleen Alicks, Ashley Dillon, Kathleen Savio, Barbara Bufkin, Kristin Downey and Melike Oz Pasaogullari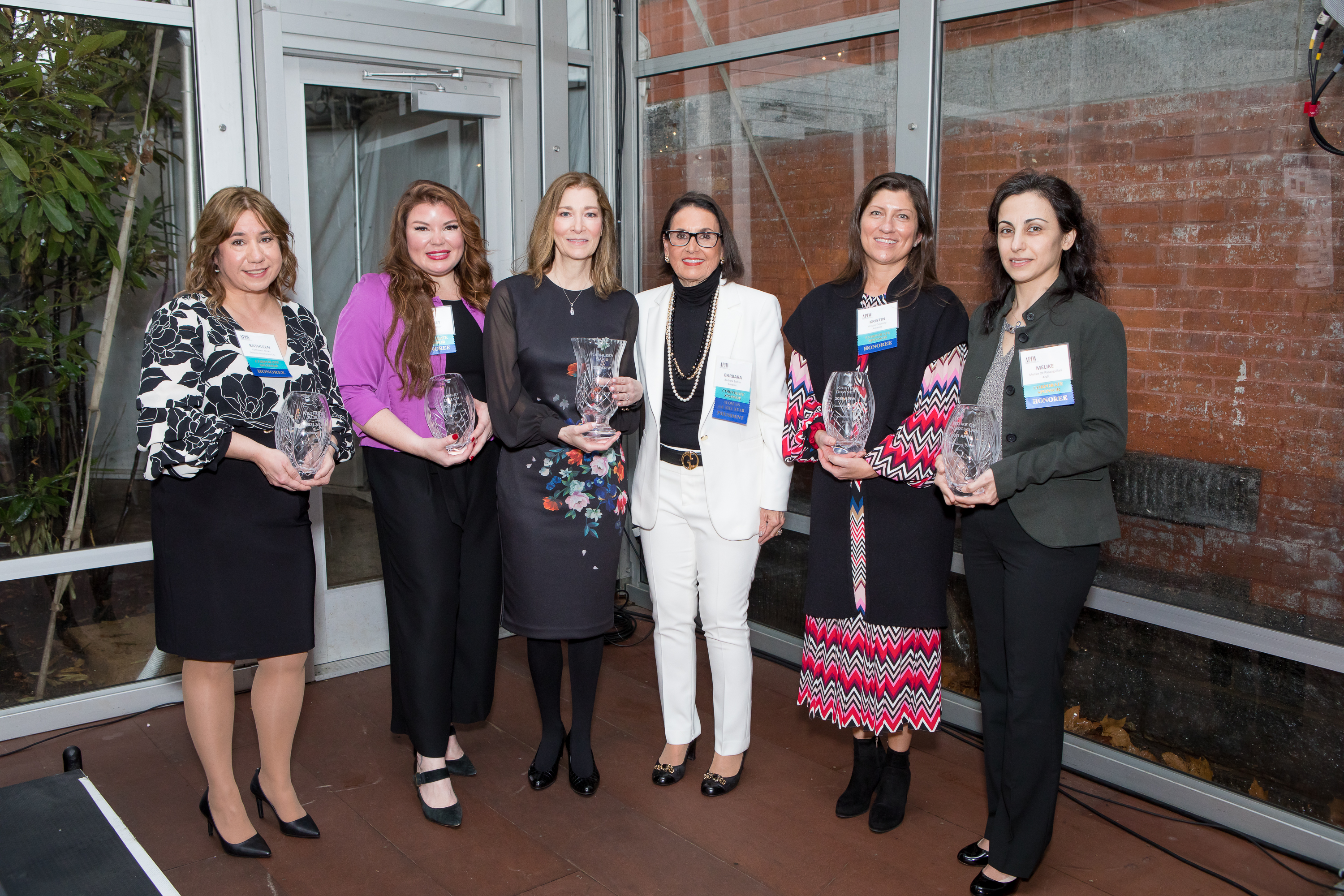 President's Message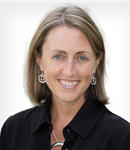 Liz Kramer
President, APIW
Dear APIW Members and Corporate Sponsors:
September often represents the winding down of summer vacations, back to school for kids and the start of numerous conferences, events and meetings for our businesses. It is an exciting (and often hectic!) time.   
It also means, every two years, that our beloved APIW welcomes in a new Board and gets to work executing on its next fiscal year.  With that in mind, I'm absolutely thrilled and honored to be stepping into the President's role for our next two-year Board cycle. It's humbling for sure, benefiting from and being witness to an organization which has inspired, given selflessly and provided opportunities with the goal of advancing women and women's issues at all levels of our industry. As a longstanding member of APIW for most of my career, I've seen firsthand that APIW's success is driven in large part to the ideas, energy and engagement of all of YOU – our members and sponsors. 
During recent school visit for our son, we were asked by one of the admissions directors – what are your hopes and dreams for your child?  For APIW, my hopes and dreams are that we raise the bar for one another; that we celebrate more women in C-suite, executive and board seats and continue to have urgency to push further until we see the type of equity that is representative of our stakeholders; that we challenge ourselves and others to 'go for it', whatever 'it' may be; that we encourage those around us to support when we stretch and take risk, equally for woman as it would be for men. 
APIW Event Photos
To see and register for APIW's upcoming events and see photos from our latest events, please click here.  You will see drop down boxes affiliated with specific events! 
APIW Honors Kathleen Savio as APIW 2021 Insurance Woman of the Year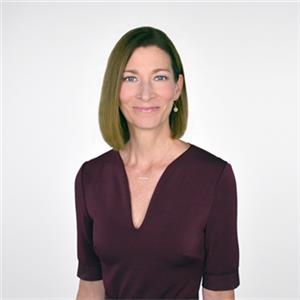 APIW is pleased to announce Kathleen Savio, Chief Transformation Officer of Zurich Insurance Group, has been selected as the 2021 recipient of the prestigious APIW Insurance Woman of the Year Award. Kathleen was recognized with this award on April 7, 2022 at Tavern on the Green in New York City.

 
APIW News
APIW member Alycen Moss promoted to Co-Vice Chair of Cozen O'Connor's Global Insurance Department. For more details on Alcyen, click here https://www.cozen.com/people/bios/moss-alycen

APIW Salutes the Insurance Business Magazine Elite Women 2022. Read here
New Zurich scholarship honors 2021 APIW Insurance Woman of the Year Kathleen Savio
Zurich North America is funding a new scholarship aimed at supporting further progress on gender parity in insurance, in collaboration with APIW. The scholarship is named in honor of the APIW's 2021 Insurance Woman of the Year Kathleen Savio, Chief Transformation and People Officer for Zurich Insurance Group and previous CEO of Zurich North America.
For the next five years, Zurich will provide $5,000 a year and Savio will match that amount to provide $10,000 each year to one female student attending the Katie School of Insurance and Risk Management at Illinois State University, which is Savio's alma mater. The APIW Zurich Kathleen Savio Scholarship is intended to help improve access to opportunities for women in insurance and risk management professions.
The APIW Zurich Kathleen Savio Scholarship was announced at a May 16 event at Zurich North America's Schaumburg, Illinois headquarters, celebrating Savio's recognition as the APIW's 2021 Insurance Woman of the Year. The honor was officially conferred at a ceremony in New York City in April.

Read more