Become a Member
APIW members have access to the membership database and the job bank, receive discounted pricing to APIW events and receive the newsletters. 
President's Message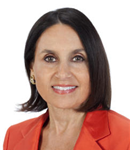 Barbara Bufkin 
President, APIW
Dear APIW Members and Corporate Sponsors:
We are extremely proud to have received the 2021 Insider P&C Honors Award for Diversity & Inclusion, which acknowledges the outstanding achievements and exceptional talent from the United States wholesale, specialty and (re)insurance markets.  APIW received this award for the second time in two years and moreover this industry recognition exemplifies the work of our Members, Corporate Sponsors, Officers and Board of Directors to pursue individually and collectively an inclusive workplace in the insurance industry.
We would like to welcome our 5 new Corporate Sponsors: Ascot, Liberty Mutual, NEIL, Security First Florida, IAT, and recognize all 31 of the dedicated companies and the nearly 600 women who represent talent from many states across America and a range of experience from the C-Suite to young professionals and emerging leaders.
APIW 2020 & 2021 Winner of the Diversity & Inclusion Award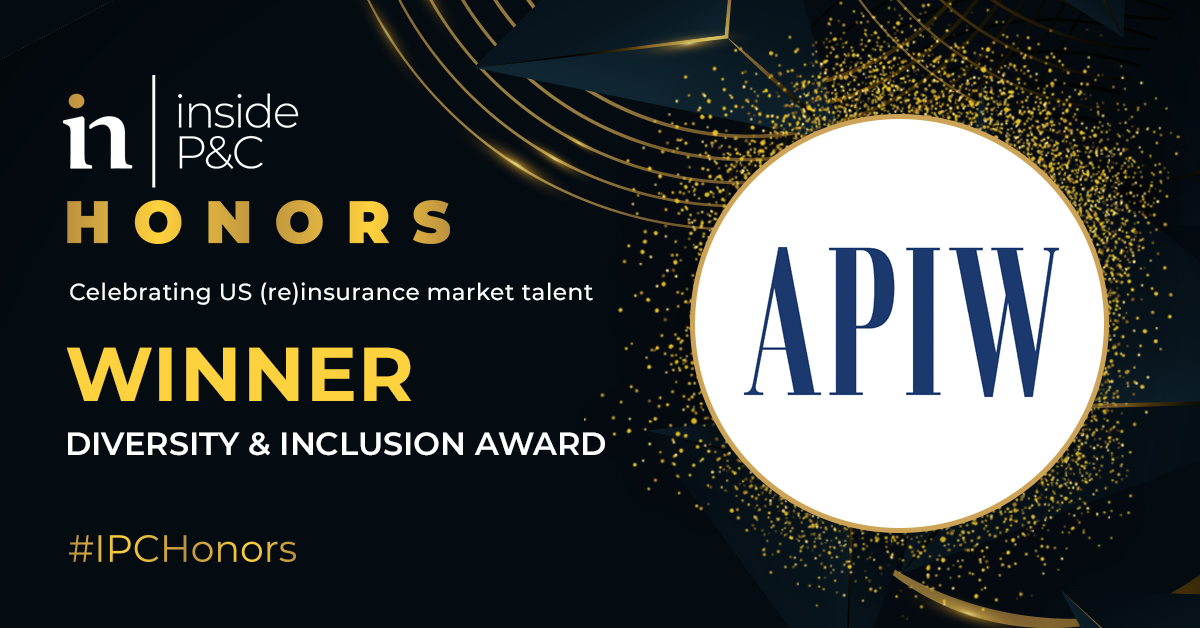 APIW Member News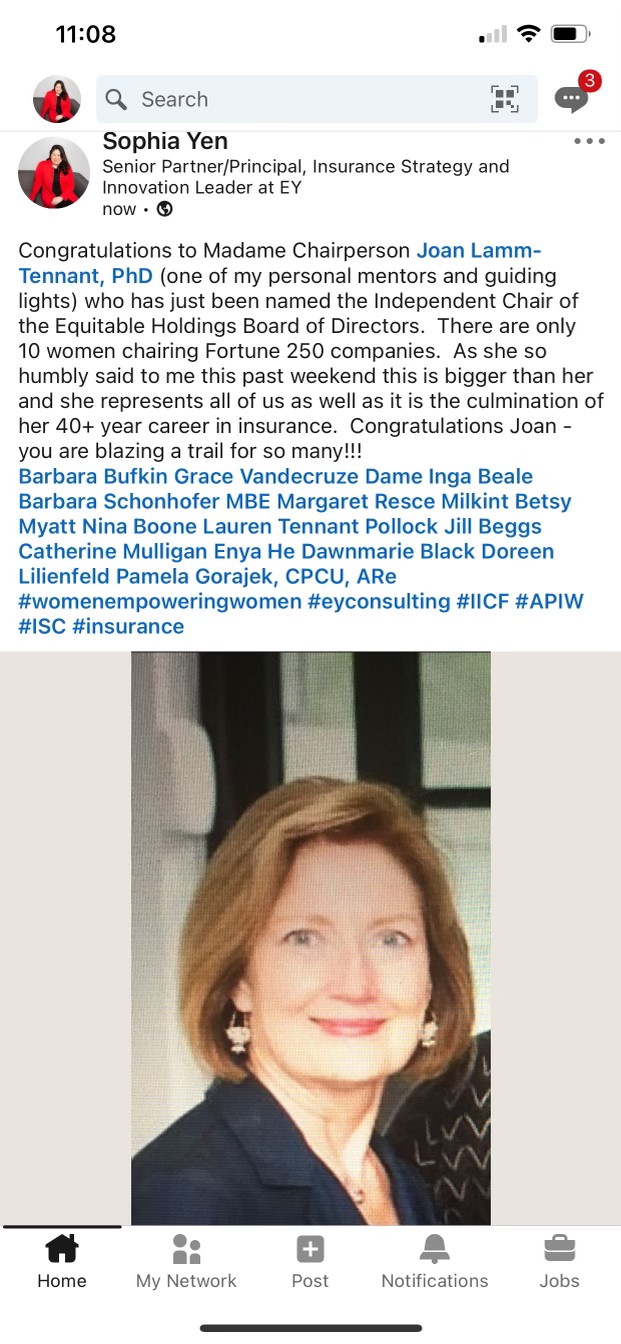 APIW Welcomes!
APIW Welcomes Kira Kimball, Marsh MMA's first Chief Diversity, Equity &  Inclusion Officer as our newest Board Member!