Insurance Woman of the Year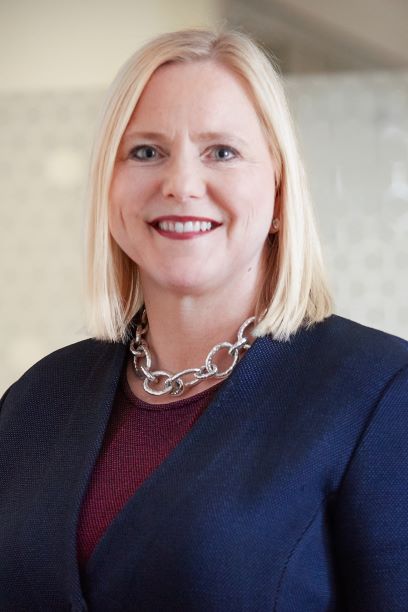 APIW, Inc. (the Association of Professional Insurance Women) announced that Lori Goltermann, Chief Executive Officer of Aon's U.S. Commercial Risk Solutions and Health Solutions businesses, has been selected as this year's recipient of the prestigious APIW Insurance Woman of the Year Award. The award ceremony was held virtually in November.  

In announcing this year's award, APIW President Barbara Bufkin said, "We are delighted to present the 2020 APIW Woman of the Year award, our highest honor, to Lori Goltermann, whose highly successful career progression, executive leadership within Aon and our industry overall, her philanthropic commitment and awareness and support of women in gender and pay equality make her an exemplary choice at this important time in history". 
Lori said, in acknowledging this award, "I am so grateful to receive this distinguished honor and to be recognized alongside such dynamic and influential women leaders who have received this award. Our industry is driving innovations to deliver more value for our clients and communities, and it is because of organizations like APIW, that we are able to continue to advance the next generation of women leaders to continue this mission,"  
Since joining Aon in 1993, Lori has spent nearly three decades growing, challenging and shaping the U.S. business to position Aon as a leading professional services firm. She is known for assembling high performing teams, strategy development, and M&A. She has an exceptional vision for growing the organization and helping clients with all of their risk, retirement and health needs.
An active member of Aon's Global Operating Executive committee, Lori is responsible for Aon's Diversity & Inclusion Chair for the U.S. and leads Delivering Aon United, Aon's firm-wide growth strategy focused on bringing the best of the firm to its clients. 
Lori has played an active role on several boards and organizations to drive impact to the communities in which she lives and works, including the Lincoln Park Zoo, The Special Olympics, Aon's Apprenticeship Program focused on employment of diverse candidates, and is a member of The Latin School of Chicago's Enterprise Risk Management board.  In 2019, Lori joined The Council of Insurance Agents and Brokers (CIAB) board, as well as The Chicago Network, where Aon is a founding member of the Equity Pledge. In 2016, she was named as a Business Insurance's Woman to Watch. In  2018, she was named one of Insurance Business America's Hot 100 influencers in the insurance industry and was named one of 2019's Elite Women in the Insurance Business America Magazine. Most recently, this year, Lori was named as one of Insurance Business America Magazine's Insurance Business Global 100 Leaders