Insurance Woman of the Year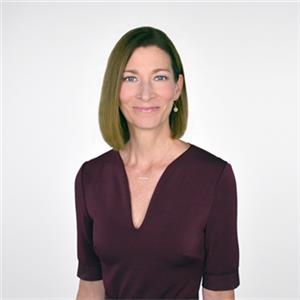 APIW Honors Kathleen Savio as
APIW 2021 Insurance Woman of the Year
APIW, Inc. (the Association of Professional Insurance Women) announced that Kathleen Savio, Chief Transformation Officer of Zurich Insurance Group, has been selected as the 2021 recipient of the prestigious APIW Insurance Woman of the Year Award. Kathleen was recognized with this award on April 7, 2022 in New York City, at Tavern on the Green.    
In announcing the award, APIW President Barbara Bufkin said, "We are delighted to present the 2021 APIW Insurance Woman of the Year award, our highest honor, to Kathleen Savio. Kathleen's highly successful career, leading various businesses and cultural transformation for over 30 years at Zurich Insurance Group, has had an impact within her company and the insurance industry overall. Kathleen's professionalism coupled with her grace, humility and commitment to giving back make her an exemplary choice at this important time." 
Kathleen said, in acknowledging this award, "What a wonderful honor to receive from the APIW. The APIW's mission to encourage, advance and recognize the success of women in our industry is an important and powerful one, and I'm grateful to be recognized by this organization of insurance leaders."
Kathleen has invested three decades with Zurich Insurance Group, tackling a variety of opportunities and challenges along the way in roles including communications, marketing and distribution, enterprise strategic initiatives, and business leadership. In her current role as Group Chief Transformation Officer, Kathleen is focused on driving purposeful, sustainable advancements in the company's culture and operating model. During her tenure as Chief Executive Officer for Zurich North America, she led the 8,500 person unit to strong, profitable results while simultaneously improving all customer and distributor satisfaction metrics and meaningfully increasing employee engagement. While President of Zurich North America's Alternative Markets business, she oversaw the integration of RCIS--a top 3 US Crop Insurer--following Zurich's acquisition from Wells Fargo. As Chief Administrative Officer for Zurich North America Commercial, Kathleen was responsible for a diverse set of key functions including Strategy, Risk, Audit, Compliance, HR, Communications and Community Investment. Kathleen is a strategic, people-focused leader and problem solver who enables her teams to deliver.
Kathleen serves on the Z Zurich Foundation board of trustees, a charitable organization, where she is the executive sponsor of the Foundation's social equity pillar. Kathleen is also a member of The Chicago Network, an organization of Chicago's leading professional women, which empowers women to lead.
In 2015, Kathleen was named a Business Insurance Woman to Watch. In 2018, Risk & Insurance named her an Insurance Executive to Watch. She was the inaugural chair of the Insurance Industry Charitable Foundation Chicago Midwest Division board and was named IICF 2020 Trailblazer of the Year. She was also a Board member and served on the Executive Committee of the American Property Casualty Insurance Organization.
Kathleen completed the Advanced Management Program at Harvard Business School and the Executive Management Program at Northwestern University. She holds master's and bachelor's degrees in communication from Illinois State University.